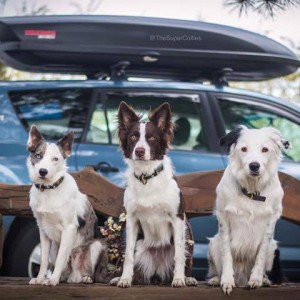 Road Trip with Hero and The Super Collies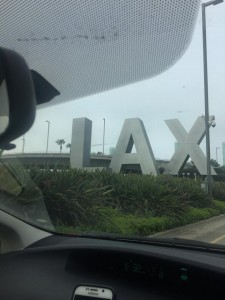 Sara Carson and The Super Collies hit the road again travelling more than 15,000 km across the US.
They started their latest big Road Trip Adventure in Los Angeles, where they auditioned for America's Got Talent. See what happened in their amazing audition here.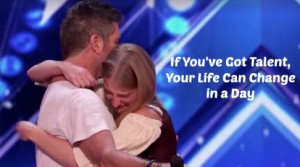 Guest Travel Post from Sara:
Going to a big studio, auditioning for America's Got Talent, staring up at the Hollywood sign and walking down the Hollywood Walk of Fame. It doesn't get much better than this for a shy girl from northern Ontario and her dogs.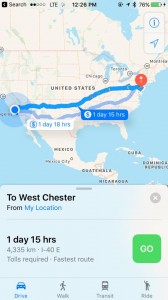 After an time in LA, we headed by car right across the country. Our destination in Pennsylvania took us a total of two days to drive to as we had to get there in time for a show with Stunt Dogs. We didn't have much time for sightseeing on that leg of the trip, driving in three hour blocks, stopping for potty and exercise breaks, snacks and gas.
We stick to our set driving routine when on a time limit. The dogs are very relaxed and snooze in the back between stops.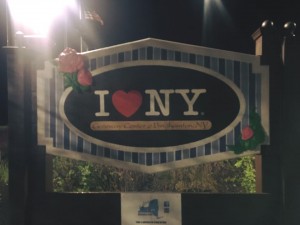 Next, sightseeing in New York was awesome. This is one of our favorite places in the USA!
Times Square is so full of things to see, you could never possibly get bored.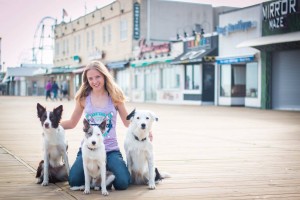 Plus spending a few days on the shore of Jersey was wonderful. Look at the view.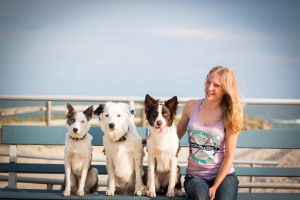 After we finished three big shows in three theatres in three cities, we headed on to Reynoldsburg Ohio, and a night at the dog-friendly Red Roof Inn.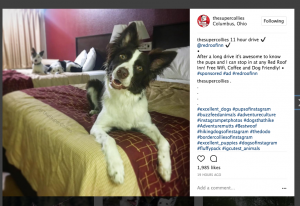 What a relief to arrive at 10pm with my room ready and a friendly greeting (thanks to Susan and Talent Hounds/The Backseat Barkers). We all got comfy and went to bed fast.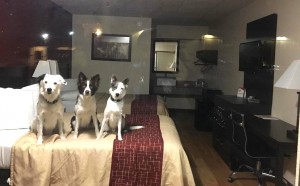 The next day we drove on several hours to downtown Chicago to run around and catch up with our friend Sweet Sunrise. The dogs got to run around and play and pose for an epic lakeside photo.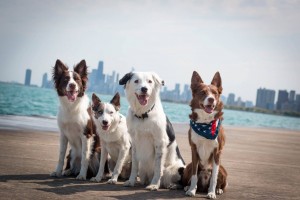 Then that night, we stayed again at a very nice dog-friendly Red Roof Inn in Joliet. In fact we liked the Red Roof Inn so much, we are now affiliates together with Talent Hounds and Backseat Barkers and if you book through this link, we may even get a small commission. We only recommend products and places we use and think you might like too.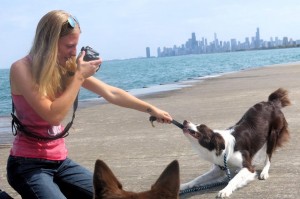 Then we drove on to Colorado via Lincoln, Nebraska and a stop over with friends.
The long drive to Colorado was filled with storms, lightning and lots and lots of rain. I made sure the dogs were secure and safe.  We had tornado sirens in Nebraska and had to pull to the side of the road many times. Thankfully the Super Collies don't get too bothered by storms. They really are super!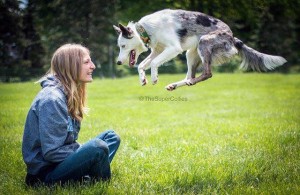 For the month of May, we drove over 15,000 km. Thankfully we have a super reliable Toyota Rav4 that fits the 3 crates and dogs comfortably.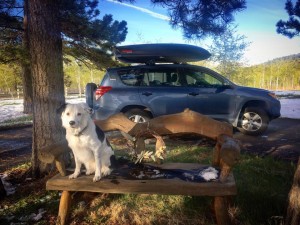 Join us for further travels in June and July through Canada and the US.
Follow the Super Collies on Instagram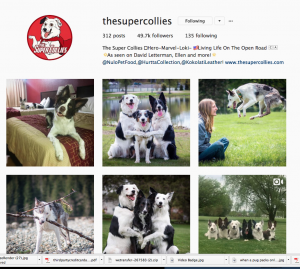 Have you got any tips for road tripping with dogs and dog friendly places to visit in the US?