The Laughs are Back and Better than Ever in 2017
Last year, Hugh's dental conference brought Sophie, and Lottie and Fishstick to Toronto and this year we're not waiting for an excuse to dive right back into the fun. The Backseat Barkers are back!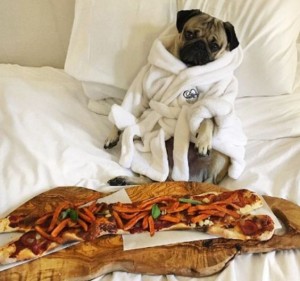 What You Missed If You Weren't With Us Last Year
We had the time of our lives last year visiting Toronto and the Fairmont Royal York Luxury Hotel. We indulged our every whim then enjoyed so many fun activities and endless treats at Woofstock 2016!
Catch up on what you missed below with a romping round-up of our stupendously busy day at Woofstock where we visited with Fishstick's rescue PugALug, the Dog Lovers Days Lure Course, A Pug Race (yeah, that's right, a PUG race!) and saw friends old and new.
Get Ready For The Ride Of Your Life!
If you enjoyed our Award-Nominated Videos so far, get ready to have your socks knocked off with what's coming your way this summer. Various Backseat Barkers are going on the road again and we're bringing you along for the ride! Let our different dogs including the Super Collies and Fishstick's witty banter and sibling rivalry fuel your laughter as you sit back, relax and enjoy. We'll be sharing with you the inside scoop on everything dog-related and if your pupperinos haven't learned to speak yet, fret not, cause Fish'll do the talking for all of us as we check out hotels, training, shows, restaurants and all the parks a dog could dream of.
Are you excited for more of the Backseat Barkers? Do you ever travel with your dog? Will you be at Woofstock? What would you like to see us do this summer? Tell us in the comments!