Woofstock Fashion
If you found yourself lusting for the outfits and accessories on some of the dogs at Woofstock this year, you weren't alone. Luckily for those of us who were there, all of the clothing and stylish collars and leashes were from vendors at the festival. We covered the entire Ruff Stitched Fashion show and got some great footage of the best of the best available at the festival in the style department.
About the show
The dogs were dressed to the nines in all kinds of different styles from sporty to formal. There were 37 dogs in the show including several Toronto Celebrity pups like the lovely and always fashionable Charmin, 3 Furry Beauties and Toby, Ruff Stitched's own Winston the Might Morkie, and more. The rest of the dog models went through a 'top model' type process to find the best of the best to walk the down the runway.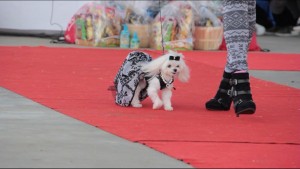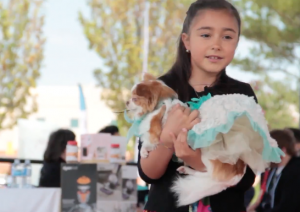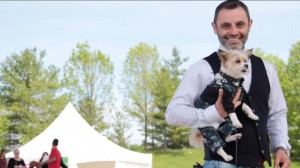 Can you say 'Frenchie in a Pretty Paw Pool Floatie'? Cause I can: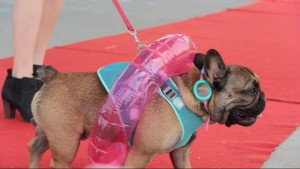 About Ruff Stitched
This year the Woofstock Fashion Sponsor were our friends at Ruff Stitched Couture. They, along with other designers including: Rover Boutique, JK Morgan Pets, Angel Pet Supplies, Pretty Paw, Paw Scout, Oh Happy Tails, Smoochy Poochy, PetSmart's exclusive Beaver Canoe, Our friends at NeoPaws, Bond Pet, Sparkle and Barkle,  and so many more, put on the incredible fashion show.
Check out more in our Show Gallery below: