Happy 150th Canada!
Canada's beauty, scenery, and people have been around much longer than 150 years, but this year marks the 150th anniversary of Canada becoming the country that it is today. To celebrate this we got some of our favorite Backseat Barkers, old and new, together to represent the Canadian pride of the pups across the country.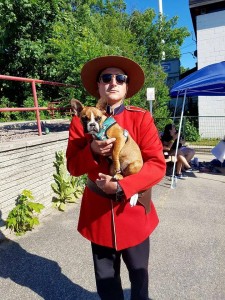 You Sent Us Some Seriously Amazing Entries of Your Canadian Dogs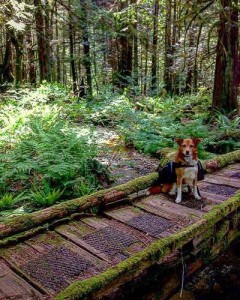 Our Sister site Talent Hounds ran a contest and we had a really fun Instagram campaign to find some of the coolest pics of Canadian dogs. We got some absolutely stunning pictures of your dogs in front of quintessential Canadian scenery, decked out in red and white and a bunch of Rescue dogs who found their second chance in Canada.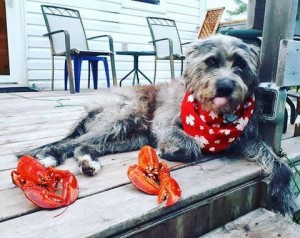 But above all every picture we used depicted a proud Canadian dog happy in the country we call home! So raise your flags, clear your throats and get ready to sing along, loud and proud!
'O Canada' Lyrics
O Canada!
Our home and native land!
True patriot love in all thy sons command.
With glowing hearts we see thee rise,
The True North strong and free!
From far and wide,
O Canada, we stand on guard for thee.
God keep our land glorious and free!
O Canada, we stand on guard for thee.
O Canada, we stand on guard for thee.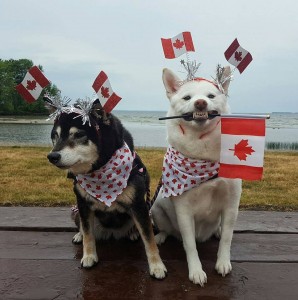 The Celebrations on Canada Day
This year is gonna be a bash to remember across the entire country and many businesses and public councils have been building up to this for the entire year. But with all the excitement and celebrations you can easily run into issues if, like so many others, your dog isn't as keen as you might be to celebrate with things like fireworks especially.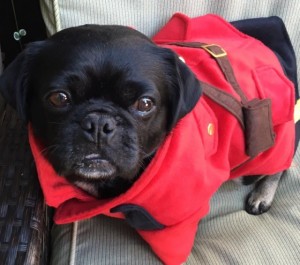 3 Celebration Safety Tips
Huge national holidays like July 1st in Canada and July 4th in the US can be frightening or even dangerous for pets. A lot of dogs don't like the sound of fireworks and get very frightened by them going off. After big holidays shelters often get very busy as so many dogs and cats escape through open doors or run away.
To keep your pet safe, happy and calm here are some things you can try:
1) Keep them inside in a safe secure place (possibly even in their crate or a dark room if they are really afraid).
2) Keep them distracted during the celebrations. A chew or stuffed Kong can work well. Some people find music or TV can cover the loud noises.
3) Make sure they are microchipped and have tags, just in case the worst happens and they do get lost.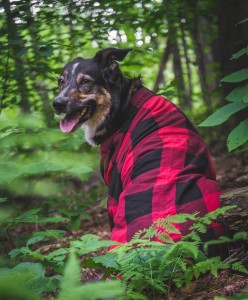 Some people find that thunder shirts or natural scents like lavender and other soothing pet products help with calming too.
Take your dog our for lots of early walks and activity during the day to help tire them out both mentally and physically, this way they aren't so likely to be restless at night.
Be sure to share with us any more cute shots of your dogs enjoying the festivities and let us know what you thought of the video!